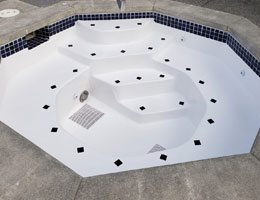 Glasscoat is a high-performance fiberglass polymeric coating that was initially used for industrial purposes. Using this type of material serves as a steel and concrete protection against possible corrosion. Since then, this type of coating has been developed and modified, making it possible to be used in pool surfaces.
More people are becoming familiar with this type of material because it offers a number of benefits for pool owners. You might be considering using this type of coating for your pool surfaces, so to better know more about this product, here are the exciting facts about Glasscoat pool surface.
If you are considering glasscoat for your pool surfaces and wanted to know more information about this type of material. Don't hesitate to call us at  (702) 710-5883 for a free and reliable, no-obligation quote in Las Vegas NV.