A damaged swimming pool, if not given attention, will cause severe pool problems.  It's not ancient history that pool cost Las Vegas is not cheap. 
So, it's better to apply necessary repairs when the cracks and other issues surface. Depending on the pool material that you will choose, the cost will vary. 
Pool plaster is the typical material used among many in-ground pools. That is the one that sets the foundation before installing other pool materials like tiles, vinyl, pebbles, or fiberglass. If you decide to go for an overhaul, you should also take into consideration the replastering pool cost.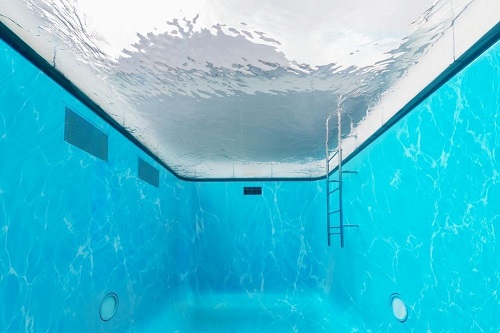 How To Choose The Best Material to Resurface Pools
You need to know several factors that affect your pool requirements. So, for you to choose the most suitable one, consider the following aspects that you need to come up with when planning your pool repair or resurfacing project.
What is the type of pool you want? Is it an in-ground pool or above ground?

What is the design or theme you want in your pool?

How much is your budget for your pool resurfacing project?

What color will dominate the style and decor of your pool?

What themes will be suitable for your outdoor themes?

How much is the area size of your swimming pool?
Pool Resurfacing Materials And Cost
Now that you have taken a look at the factors to consider when choosing your pool resurfacing materials, you are ready to calculate the cost. Here are the most popular materials for resurfacing pools and their corresponding average price.
Concrete – $65 per square foot

Vinyl – $100 per square foot

Fiberglass – $65 per square foot

Pebble – $60- $90 per square foot
At first look, you may feel that the concrete pool looks plain and boring. The gunite is usually used on pools as the plaster separating water, and the pool bed is plain concrete. 
Although it lacks aesthetics, concrete is the most durable material to resurface floors.
Vinyl pools are expensive. But it sure will last long. Also, it has super resistance and excellent slip resistance that makes it a superb pool bed. 
It has more traction than any other material. Vinyl also makes an ideal cooling surface that makes it suitable for pools in very humid regions.
Fiberglass is pretty much the same as concrete in terms of durability. Compared to concrete, however, fiberglass may give a more sophisticated and high-end look without too many decorative accents. 
Fiberglass pool resurfacing cost might also slightly change depending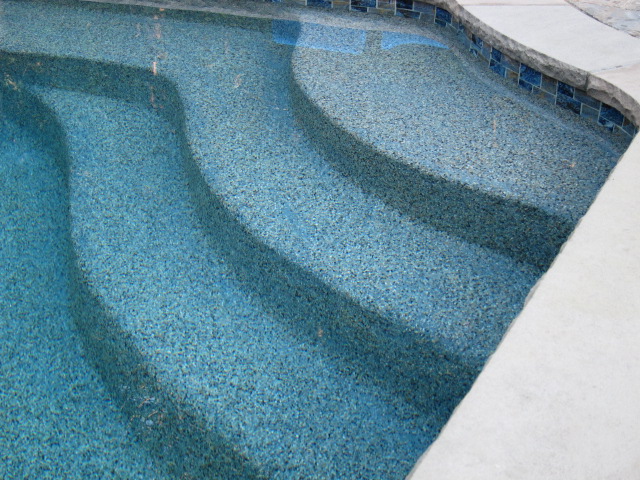 Pebble and aggregate give a distinct texture and pattern. Also, these are sustainable materials which a pool owner can easily acquire and use for DIY projects. Using pebbletec pool surface adds slip resistance. 
The challenge with using pebbles is that they require time to put together and layout the pool bed. The cost of pebble material will surely fit the budget but what you need to think of is the added labor cost that will affect your overall resurfacing project expenses.
Now Choose
All things considered, the best resurfacing material for you must meet your requirements. If you are unsure what influences the material choice for resurfacing the pool interiors, take a quick view of the list above. After that, now you splash with confidence that what you choose is the best, indeed.