Plaster or paint? Which is the better choice? This debate continues to rattle pool owners up even now. We will have to get into the world of pools and find out many things and check out many critical factors like picking out plaster and paint, contacting professionals like Pool Plastering Las Vegas, and so much more before we can finally answer this question.
What Exactly Is Pool Plaster And Paint?
Like many things around your property, you have to maintain your concrete swimming pool. There are many ways to get this done, and the more common ways to do it include plastering and painting.
Pool plastering is the process of applying a new mortar layer upon the existing concrete surface of a swimming pool. This practice is a means of maintenance, and it does cost quite a bit of cash to handle. Applying plaster on your pool is a simple task, but you can still hire a couple of professional pool deck contractors who can do the job for you and save you some time.
Pool plaster also serves an aesthetic role. Regardless if you combine it with pebbles, have it in white, or a combination of colors, it will always transform your pool's surface and make it visually appealing to your patrons.
On the other hand, pool paint is a less-extravagant method of working upon your swimming pool surface. It can come in a plethora of colors, and it is a valuable alternative when it comes down to other surfacing practices and methods.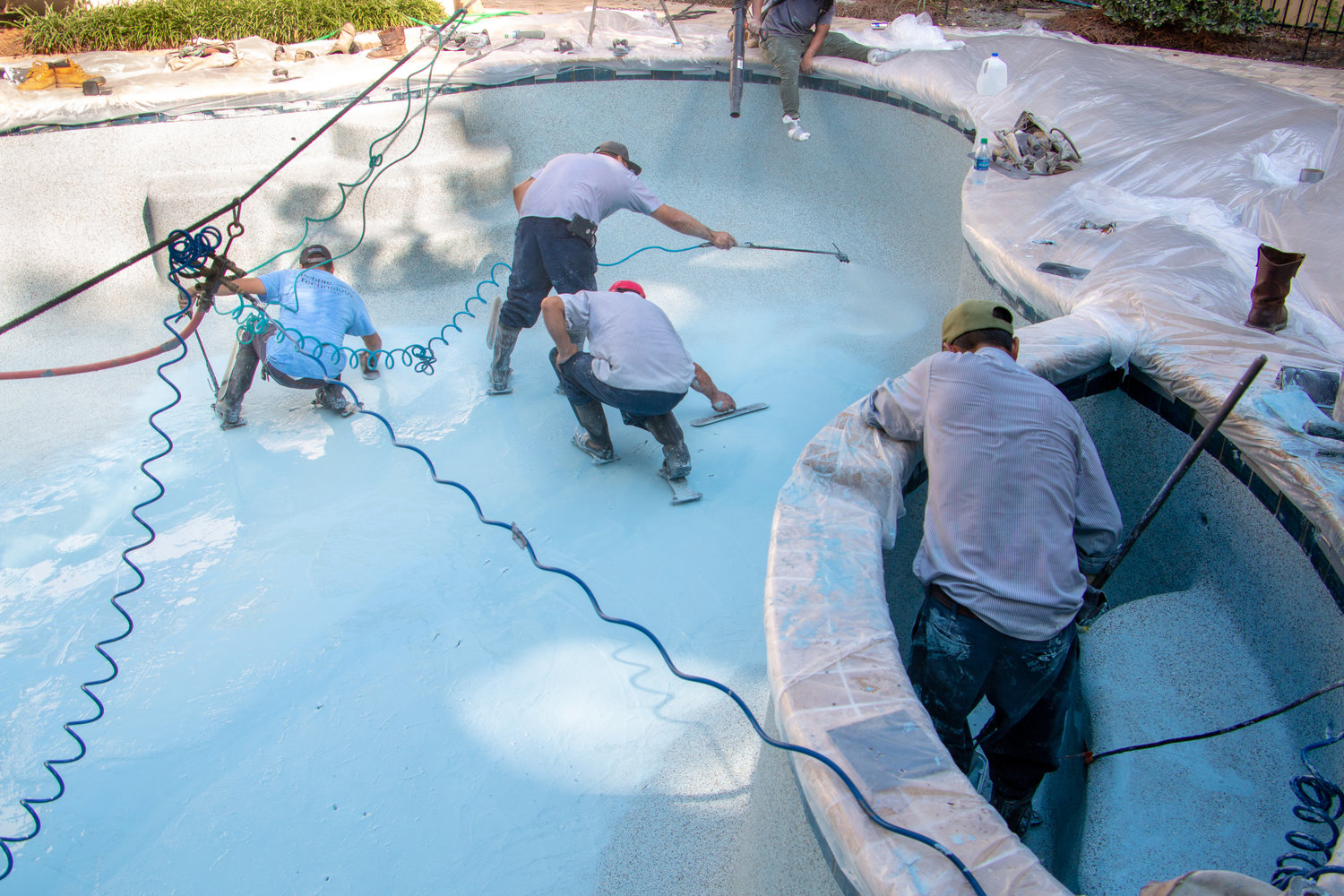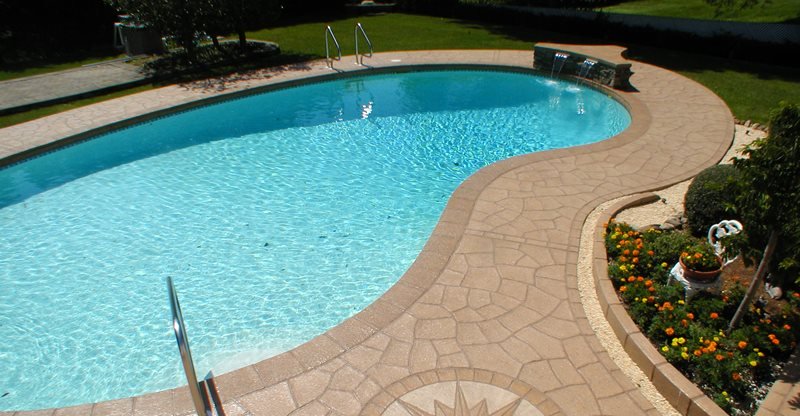 Costs: Plastering vs. Painting
Painting a pool also is cheaper than plastering as you can cut costs and expenses by doing the painting on your own rather than getting in touch with a local company and have their employees work on your setting.
There are many kinds of pool paint that you can opt for, each with its different costs, requirements for application, and duration.
Rubber paint that lasts for three to four years

Acrylic paint that lasts for two to five years

Epoxy paint lasts the longest at six to eight years
The downside to painting a pool is you need it every once in a while to maintain the surface. And this aspect also adds to the expense.
To plaster a pool is an undertaking that will take a toll on your wallet, but it is one that you should consider. Once you plaster the surface, you would not have to do so for another five to eight years, depending on the plaster quality you will use.
Overall Appearance After Application
Plastering and painting a swimming pool are both tremendously positive ways to renovate the setting and make it look better than before. Although paint allows your place to become aesthetic in more than one way, it tends to wear down faster than plaster, thus making owners go for plaster instead in most cases.
The way you maintain the lot also comes into account, as this can impact the longevity of the plaster or paint you apply. Lack of maintenance and cleaning will make the surface look old and rundown fast. It is a swell practice to keep things clean and well-kept to avoid extra care time and expenses.
And The Scorecards Are In
So who wins this battle: is it plaster or paint? Both methods have their ups and downs in terms of cost, lifespan, and application. Despite the facts, the overall decision to paint or plaster a swimming pool lies with you, the owner, as it is your pool to take off in the first place.