Whether you've got an inflatable pool or a more durable one made with Las Vegas pool plastering, swimming pools never fail to bring out the fun in summer.
That said, creating pleasing pool surfaces should be a top consideration. One aspect of an attractive pool is installing efficient plastering, and this blog talks about the four types of plaster.
Pebble Tec
White marble
ICF pool plaster
Roll-on pool plaster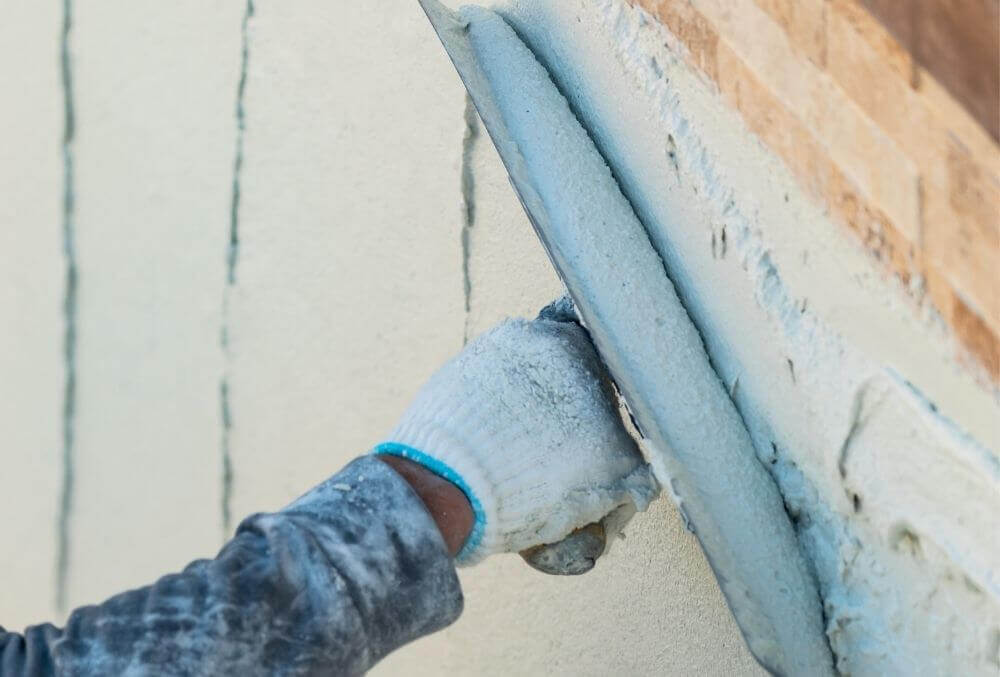 Defining Plaster
Let's first define plaster here since it is often interchanged with other pool resurfacing materials like pebble tec. Plaster refers to the layer of material that finishes the surface of the swimming pool floor, and the traditional one is plain white plaster.
Pleasing Pools: Four Standard Plastering to Choose From
There are a few different pool plaster types to choose from, each with unique benefits. The traditional white plaster is the most popular choice, as it is affordable and easy to maintain. However, if you are looking for a unique look, there are also pool replaster options in various colors. Pebble plaster is another popular choice, providing a natural look and feel. Finally, quartz plaster is the most durable option, making it ideal for high-traffic areas.
Let's get to the essential facts of each typical choice for pool resurfacing.
Pebble Tec
Now here, you've got pebble tec pool resurfacing. Pebbletec is a technology that uses or adds pieces of small pebbles. Since pebbles are naturally smooth to the feel of the bare foot's touch, they are now counted as a finishing to your regular plasters.
The pebble materials provide a durable form and function. With pebble stones, it will be hard for cracks to occur on the surface.
White Marble
Meanwhile, the white marble finish provides a seamless finish. In terms of durability and pleasing aesthetics, give that a big check!
The material consists of Portland White Cement and marble dust. Compared to an ordinary cement pool floor, the marble and white cement combo gives the swimming pool a brighter and fresher look.
That would also make the water inside the basin look clearer and lighter. Make sure that the entire motif of the backyard pool area coincides with the white marble pool to finish the look. White marble will be perfect for Nordic styles but will also look good with mixed-mod pool designs. However, make sure to ask for help from expert pool installers to guide you with the designs.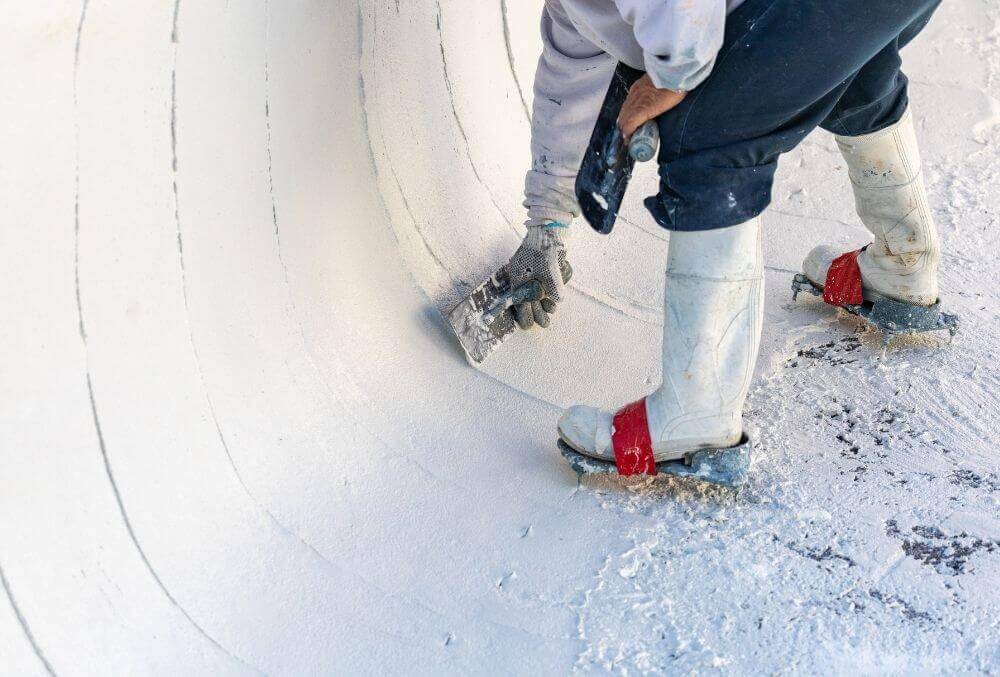 ICF Pool Plaster
The next is the ICF pool finish, and this is also called "mono-pour pool plaster." This type is loved for its quick-dry coat function. Some would also compare this with gunite, but with a more convenient application process.
This would also appear white or would have a look between a white and grey contrast. Not as white as marble. However, this would be your choice when you run out of time and need a quick fix for residential pool areas.
Roll-on Plaster
The last option, roll-on plaster, would closely relate to the ICF. Some would consider them the same. However, there would be a thin difference in how they are applied. The former would mostly use spray. They are also known as side-proof pool coatings.
Roll-on plaster is a cement-based type of pool coating. This is not to be used with fiberglass, steel, or any pool resurfacing material other than concrete or cement.