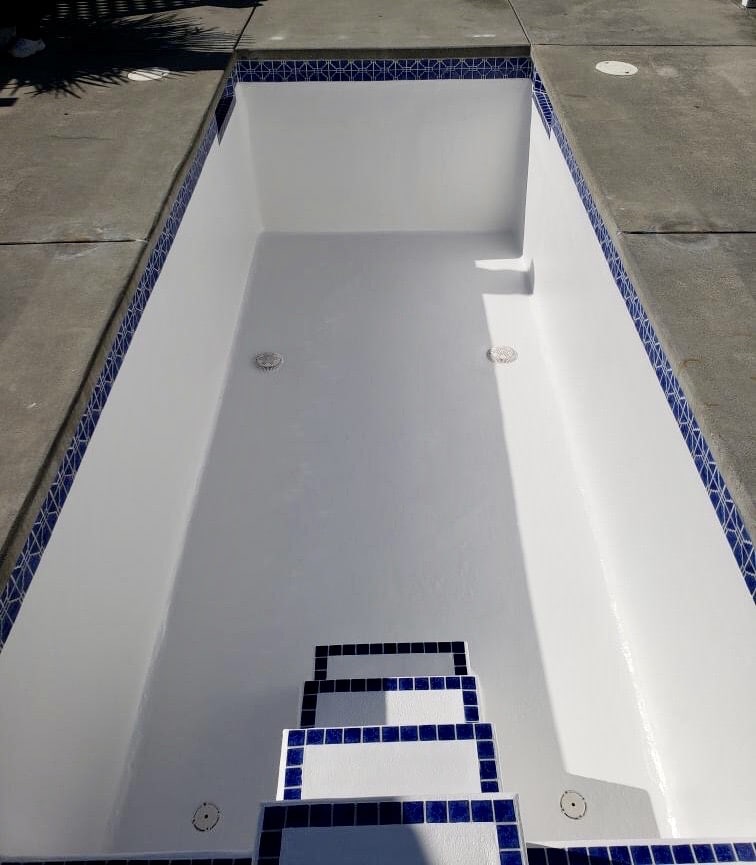 Just like other parts of your home or business spaces, your pool also needs to be renovated or replaced. Over time, comparing to other surfaces of great use, the swimming pool interior also wears out. If pool damages are neglected, it may worsen, which may result in higher repair costs.
The good thing is that you can now upgrade the look of your pool area through some of the pool resurfacing options available. It can help in improving the aesthetic look, functionality, and usability of your pool.

There are many pool resurfacing designs and finishes you can choose from. The choices are limitless.
Some of the finishing options you can choose from for your pool area includes the following:
Plaster
Plaster is a mixture of white cement, sand, aggregate, or marble and water. The material is applied using a trowel. Though the material is known for its plain white finish, it can be incorporated with different color options.
Pros:
Affordable price point

Provides a simple and classy look 

Provides durable finish

The material is non-toxic 

Available in a variety of colors

Can be easily repaired
Cons:
Provides a rough pool surface

Susceptible to algae growth

Requires weekly surface maintenance

Requires acid washing every after 3-5 years

Trowel marks can easily show up

Can easily stain, crack, scale, and etch with incorrect water chemistry
Aggregate

You can also choose to resurface your pool area using small-sized pebbles mixed with cement instead of sand.
Once the material is perfectly combined and applied on the surface of the pool, the contractors will wipe or spay off the top layer to expose the type of aggregate. If you don't want the aggregate to be exposed you can choose to have them polished. Three of the most common aggregate materials includes:
Exposed aggregates reveal the whole pebbles, leaving a bumpy texture while a polished aggregate provides a flat and smooth texture.
Pros:
Provides a unique pool finishes

Can last up 10-20 years

Provides anti-slip resistance
Cons:
Maybe less comfortable to walk on especially for larger types of aggregates

Prone to discoloration and stains

Needs an intensive cleaning everyone in a while due to dirt build-up
Tiles

Tiles are a material usually used in the waterline of the pool area or some other parts for a more artistic look. A tile is made up of standard stone, glass, or porcelain. Some of the tile stone options include granite, sandstone, and limestone; this provides a natural stone looking aesthetic for your pool area. 
Pros:
Provides a long-lasting and durable finish

Easy to clean and maintain 

Heat, fire, and UV resistant
Cons:
More expensive than aggregate or plaster

It can crack or chip over time

Sharp edges may show if it's installed incorrectly
These pool resurfacing options can surely upgrade the look of your pool area. To achieve your desired look, make sure to hire a trusted and experienced pool resurfacing contractor for quality results.