Three common types of pool – vinyl, fiberglass, and concrete. Are you planning to build a pool and not sure what type to use?
Good thing you came across today's blog. Here is your pool 411, comparing the three popular materials for pools.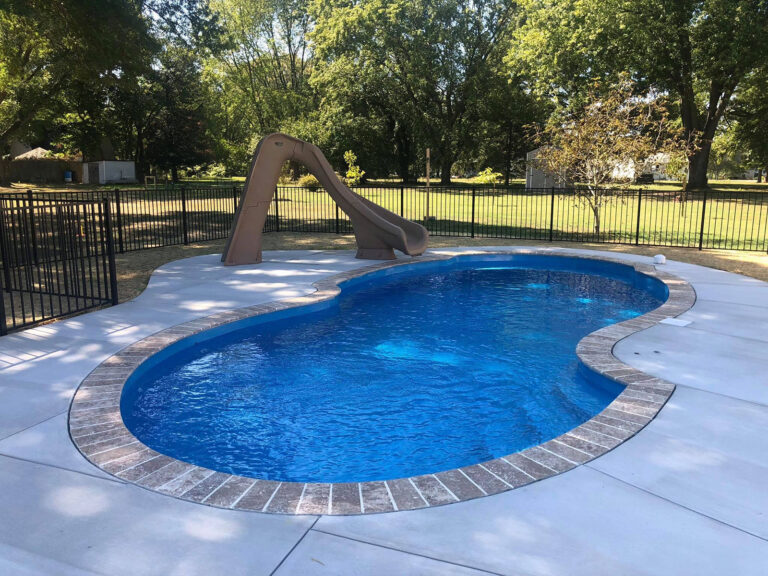 To figure out what type you want to use for your swimming pool would help define your pool. Is it for private use? For the public? Will you offer it as an Airbnb?
Do you want conventional in-ground pools or something that is out of the box, above ground pool?
Unbiased Review: Pool Comparisons
You are probably here because you need the one answer to let you choose between fiberglass, vinyl, and concrete pools. Of course, each one has its pros and cons. But after you define your pool requirement, you will find the material suitable for you. 
Dive in!
Cost Comparisons Fiberglass vs. Concrete vs. Vinyl
You may have read many comparisons on the best type of pool. But the reality is, the first factor you look into is the cost. For instance, you want a  Fiberglass Pool Las vegas and want to know how much you should pay. Finding a local contractor where they can get you local supplies is one factor.
A wise owner always creates a plan, sets his or her budget, first and foremost, and considers future pool repair. When you know that material fits the bill, it is when you go and use it. That is when you can make adjustments. When you already chose the materials, you can decide on the design, what to DIY, and whatnot.
Below is a summary estimate of the overall cost for installation and basic pool decking per 100 square meters.

Fiberglass pool Cost: $65,000 to $100,000 
Vinyl pool Cost: $35,000 to $65, 000
Concrete swimming pool cost: $35,000 to $65,000 (for basic concrete pool design); $50,000 to $100,000 (for high-end swimming pools)
Longevity of the Swimming Pool Materials
Now you know the cost of installation and bare pool decking. Find out next how long each material lasts.
Fiberglass pool materials can last up to 25 years. It is also why fiberglass is no doubt more cost-efficient in the long run. At first, its installation cost seems expensive. But wait until you realize that you will save more cost when you think of repairs and maintenance.
If you want to find out which is better, fiberglass vs. vinyl, the obvious answer is fiberglass. In terms of longevity and maintenance. The pool made of fiberglass outlasts its expected lifespan.
When you think of pools, the number one that pushes you off the seat is the site of molds. Greening water due to pool stains and leaking pool decks is a big rip-off. These issues rarely happen with fiberglass as the decks of your swimming pools.
Vinyl Swimming Pool. A swimming pool made of vinyl will last more than 20 years. Vinyl often is an ideal pool lining material. Vinyl pool coping needs replacement and pool replaster Las Vegas every 6-12 years.
Maintaining the vinyl pool linings will ensure you of keeping the entire pool longer than you expect. Vinyl is prone to algae and mold. But this one is the easiest to repair. Cleaning around the pool issuing simple brush and pool cleaners suffice. Repairs do not also need complex machinery or tools compared to glass pools and concrete.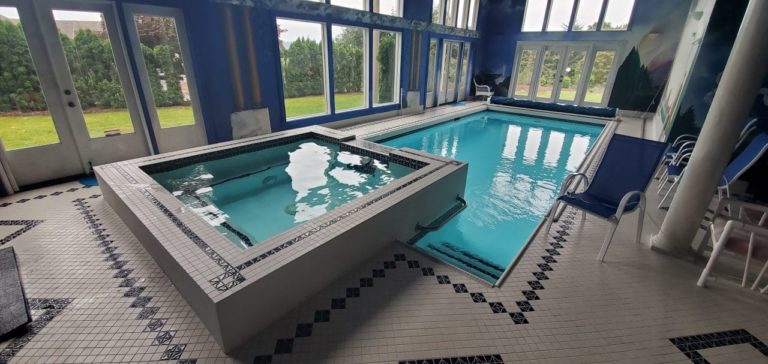 Concrete Pools and Pool Decks
Concrete lives 35 to 40 years. It is no doubt concrete is the most durable of these three materials. Like vinyl, concrete is easy to clean. You will also not encounter any repairs in its early years, given that a professional contractor is the one to install it.
The problem with concrete is it will not be feasible in regions with extreme winter. If the temperature in an area is too cold, pouring contrite will not be effective. It won't adhere to the surface and might be prone to cracks. That is also why experts often recommend setting time for concrete pouring when the temperature is humid enough.
In reality, and without any bandwagoning, concrete decks and floorings are tricky to achieve. That means only professional concrete installers can handle it well. On the other hand, seamless concrete decks and flooring s comes out seamless and free from any issues like cracks, unevenness, and weak slabs.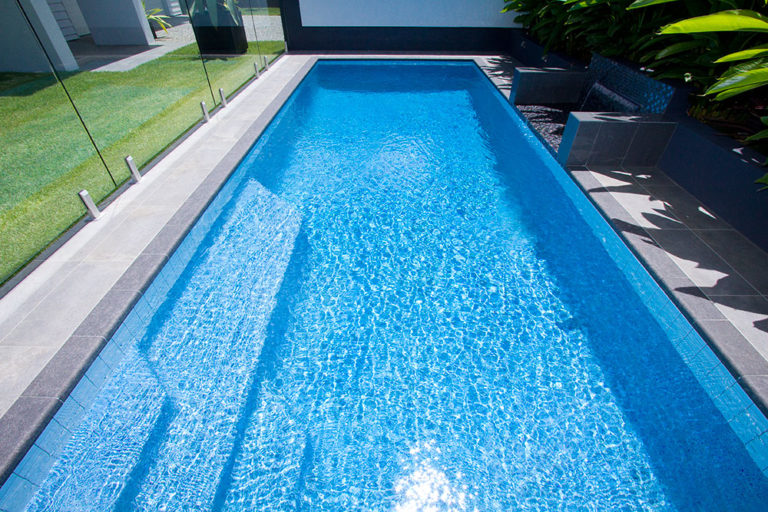 In terms of aesthetics, vinyl pools adapt to any style. The materials are easier to use and modify into your most desired style. You can customize vinyl shapes and sizes. It easily fits your pool requirement. 
Vinyl. Vinyl looks chic and stylish. Moreover, the colors you can achieve with vinyl are limitless. 
Concrete. Concrete decks and concrete pools may look dull. It appears grey at first. But that is why for most concrete pol owners, that bare and stripped look works so well. Concrete surfaces look natural.
Like the vinyl pool, it also adapts to the environment. But concrete is not all grey and dull. Decorative resurfacing gives you the option to uplift the concrete's natural aesthetics. 
Fiberglass. Then lastly, fiberglass pools are your best bet for achieving a polished classic combined with a refined modern look. The glass material gives out a simply stunning appeal—no need for complicated design. The clear, smooth materials or the glassy look is what you want from this aesthetic. 
Isn't it when you look at this property type, you just became in awe. Glass appeals to the luxurious and sophisticated taste. But, on the other hand, unstained glass brags of looking neat, clean, and fresh.
However, the downside to using fiberglass for pools is that it can be quite limiting in terms of design. So, you must know and come up with what you genuinely prefer and want you to want for visual appeal.