Purchasing a house sounds rewarding. But getting your hands on one with a pool sounds even better. However, you have to take note of the numerous red flags when doing so. You also have to think about maintenance. You can do it yourself but hiring a local professional at Pool Repair Las Vegas does top-quality work.
So, for today's piece, get to know the factors on what you have to do and know before buying a home with a pool.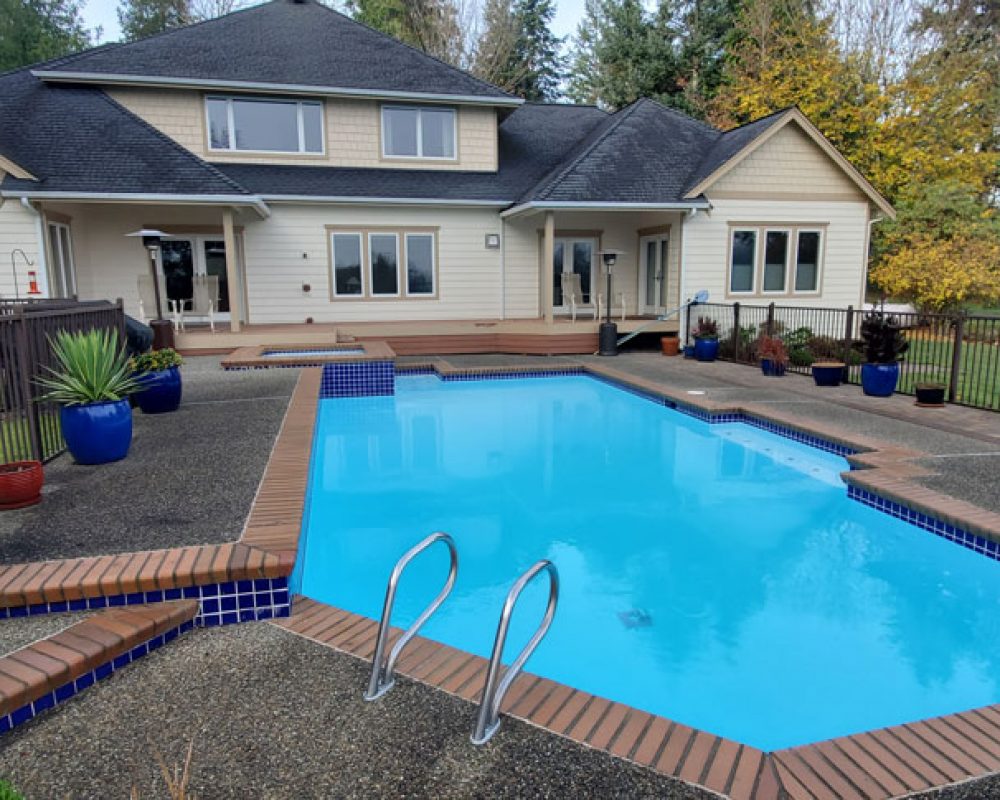 What Things To Consider
Better take a moment before you let go of that precious cash for those house keys. You may also do some research regarding what type of swimming pool is best for you. But to save you some time, here are the factors you should know. Let's get into it.
1. Safety Comes First
No matter what kind, shape, or how huge, the most important thing to consider is the pool offers safety. Pool safety should be the highest priority in your notes list. Even more so if you have children who will spend a lot of time splashing and having fun in it.
2. Structure Issues
Concrete pool decks last for years if you take care of them properly and carefully. You should inspect the pool decking and surfaces to see if they require maintenance and repairs. You can handle minimal damages, such as cracks and chips, with various methods.
3. Thorough Inspections Are A Must
A professional can perform a quick inspection on your pool-to-be. However, you might want to have another check on the structure and the equipment you will use to make it all work smoothly. You have to make sure that no damage and wear are present.
4. Negotiations
You have to work with your negotiating skills and guarantee that the other party will manage all of the pool's issues. You will save a lot of cash once you get the seller to handle any pool deck repairs and retouches.
Or you can opt to adjust the resell price. Mention that the most crucial part is that you will take care of the pool problems with or without professional assistance.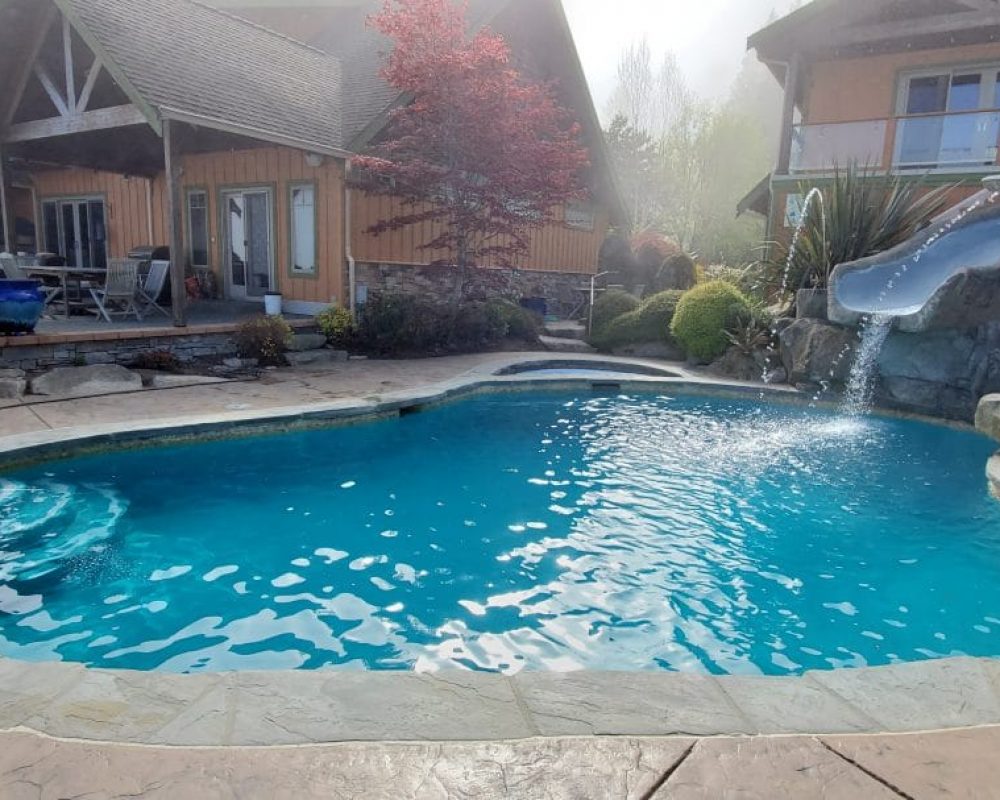 The Pros Of Buying A Home With Its Pool
Concrete pool decks can improve your property's overall charm and look.

You may utilize the pool for entertainment purposes. They are ideal if you choose to host a party or two.

You have the option of resurfacing the pool. Doing so will make the concrete pool structure more efficient and appealing. 

Pools are a convenient way to get a lot of exercise. Using them comes with many health advantages.
Consider Some of The Cons 
Maintenance can be quite a hassle. You need to purchase chemicals, sealers, and other things for the job.

Pools can immensely affect the space around them. They tend to overwhelm yards with the small and limited ground area.

Insuring a house with a pool decking structure will cost a lot more.

You might have a hard time finding a pool that meets your needs or requirements.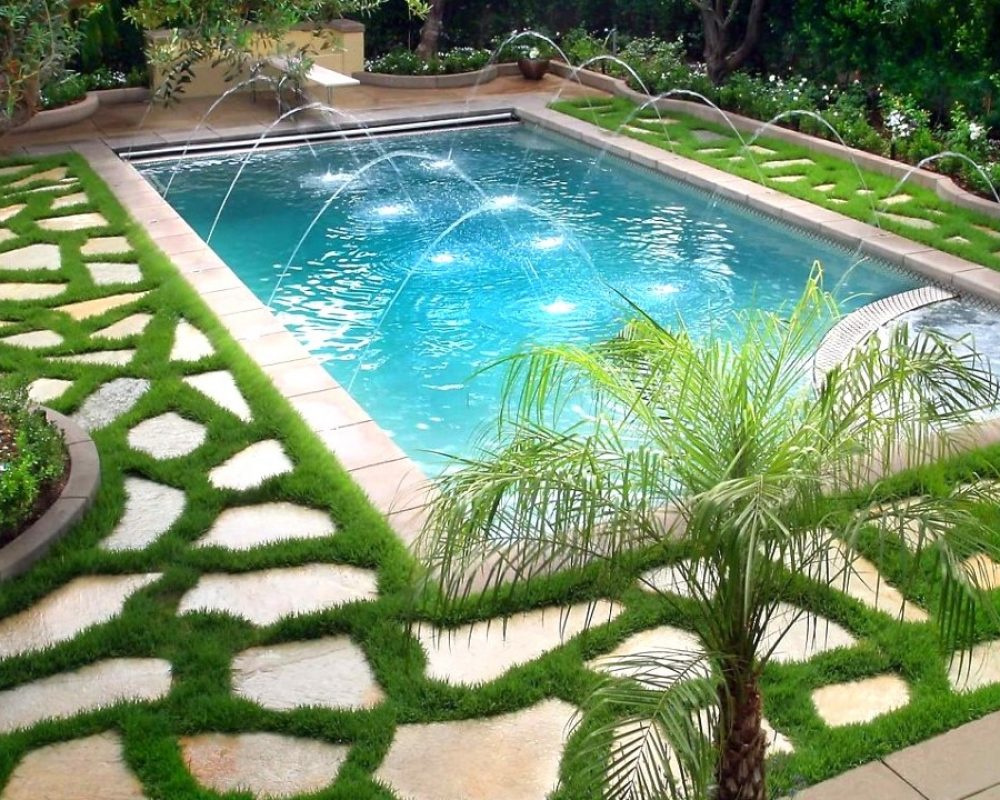 To Sum Things Up
You need to consider a pool of factors before you claim those precious pool house keys. Find out as much as you can to make sure the pool works as smooth as butter. Do some research if repairing and upkeep will be too tough to handle. There's always a local contracting firm ready and available. 
Get in touch with one, and they will be more than happy to lend you a professional hand. The services they offer might give your wallet a hard time. However, we at Pool Resurfacing Las Vegas, NV are here to tell you that the expense is worth your while.